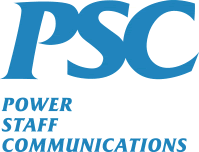 Since our foundation as an IT management company in 1996,
PSC has focussed on Success, Satisfaction and a Smile
"the Three S's" for our customers.

Digital Marketing
Solutions to support digitization of marketing activities such as omni-channel platforms.

Cyber Security
Solutions that provide total support for information security management of your organization such as warning detection against cyber-attacks and vulnerability management.

Cloud APPS
Solutions that provide total support from introduction, customization to help desk for the customers to utilize their cloudware to the maximum potential.

Deployment
Solutions that provide new strategies for IT infrastructure by supporting development and operation of networks and servers.

IT One Stop Outsourcing
Service that supports strategic business management by undertaking entire operations of information systems departments and back offices.

IT Management
Solutions which provide total management of the endpoints that the customers own from asset status to security.
We are a one-stop IT management solutions provider that supports your current business and provides expansion opportunities for the future.
Copyright 2017 (c) PSC Inc. All Rights Reserved.